Webinar: November 20th, 2021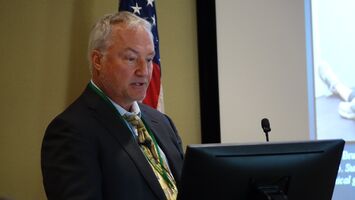 SIJ Fusion vs Fixation for the treatment of SIJ Pain: What is the best method for long term outcomes?
Prof. Dr. med. Julius Dengler, Chefarzt, Klinik für Neurochirurgie, Helios Klinikum Bad Saarow GmbH, 15526 Bad Saarow
William W. Cross III, M.D., Consultant, Division of Orthopedic Trauma, Vice Chair, Department of OrthopedicS urgery, Mayo Clinic
200 First Street SW Rochester, MN 55905
Joint fusions/ arthrodesis are traditionally defined as surgical procedures to permanently hold a joint in a fixed position by fusing together the two bones which make up a joint.
Join us for a lively debate on the merits of treating SIJ pain and dysfunction using technologies which either create a traditional intra-articular or extra-articular boney joint fusion vs technologies which are based on fixation of an implant to the sacrum and to the ilium leading to immobilization of the SI joint.